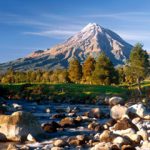 Bay of Plenty is the main office and hub for all Awnings & Covers manufacturing.
95 Birch Ave
Judea
Tauranga 3110
We service the greater Taranaki / Manawatu region.
Make it a priority to protect yourself from the harsh UV rays, wind and rain.
Call us for ideas and advice for your outdoor living requirements. We have vast experience from quoting to installing and are up to date with engineering and special council requirements for specialised shade solutions.
The Alu-Lite Canopy (permanent shade structure) is in high demand with the increasing need for UV protection. The advantage of this structure is that it can be easily enclosed with mesh or PVC curtains to create a cosy outdoor living area.
Kitsets are also available for the general handy person or DIY.
Don't hesitate to ask us about our products and services.
We'd love to hear from you.